---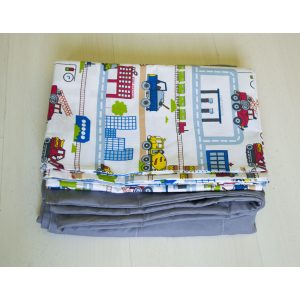 Egyszínű, tartós, 100% pamut súlyoazott takaróink designos, gyermekbarát huzattal érkezik. 
ÖKO_Tex minsőségű, 100% pamut
Bebújós design: se gomb, se cipzár, nem zavarja a szenzorosan érzékeny gyerkeket
120*160 cm
mosógépben kimélő mosással mosható takaró és huzat
a csomag tartalma: súlyozott takaró és egy db takaróhuzat
A súlyozott takaró természetesen, gyógyszermentesen, mellékhatások nélkül segíti a kiegyensúlyozott jó alvást, kevesebb ébredés, mélyebb alvás, gyorsabb elalvás.
Reviews of the product
Be the first to review this product!